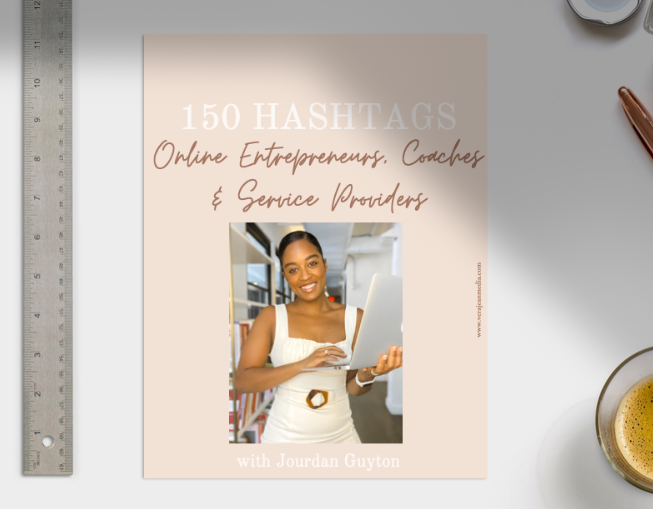 This Hashtag Bundle Includes:
---> 150 Curated Hashtags for Online Entrepreneurs, Coaches, Service Providers, and Content Creators
---> Diverse Range of Hashtags
---> Hashtags Broken Down Into Five Numerical Categories
---> Hashtag Hacks
(Total Value $100)
ONLY $10!
These hashtags have been tested and proven to bring visibility, audience growth, and reach. 
Hashtags are crucial and can help your dream audience find you by searching for your expertise. 
Real Results
Using the correct hashtags will bring massive visibility, a bigger reach, and more engagement. The proof is in the numbers! Using the correct hashtags does not have to be stressful! This guide will help!
FAQ'S
How will I receive all these Hashtags?
After you purchase you will receive an email to download your PDF.


Are these hashtags good for me?
If you are an online entrepreneur, coach, or service provider these are perfect!
Terms
Due to the digital nature of this product, all sales are final and no refunds will be provided.

By purchasing this product, you agree to not re-distribute, share or resell the hashtags anywhere.